P-EBT Virtual/Remote Learning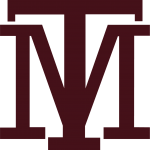 P-EBT Virtual/Remote Learning (Spanish)
Galax City Public Schools

Free & Reduced Lunch Forms
Galax City Public Schools will hold a SEALED BID SALE of Surplus Equipment. Bid packets may be picked up at the Galax School Board Office or Galax Elementary School.
Items may be viewed at the Galax Elementary Office from 8am to 3pm from January 18 – January 22, 2021. Items include: student desks and student chairs.
Sealed bids must be received at the Galax School Board Office no later than 10:00 am, local time prevailing, on Monday, January 25, 2021, at which time the bids will be opened and awarded. Items purchased must be picked up no later than Monday, February 1, 2021. Sale terms are included in bid packet.
Please click on the link below for valuable information regarding mental health and Covid-19 resources. https://mhanational.org/covid19
read more
Galax Schools on Social Media